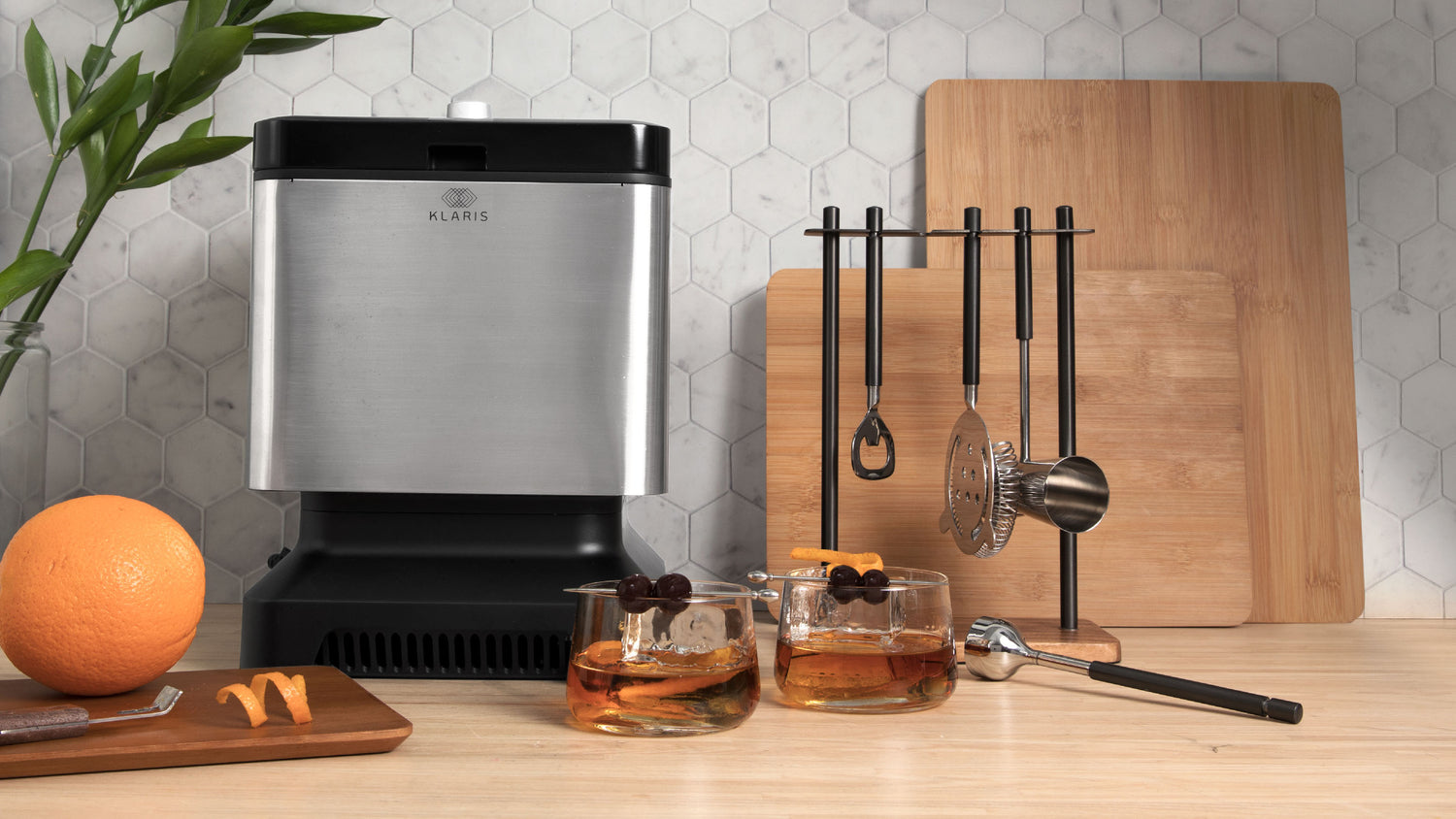 Who We Are
By way of Midwest values, Klaris was derived from detailed craftsmanship in service of everyday simple pleasures. It's only fitting the idea originated at the dinner table.
Distilled from a foundation in chemical engineering, Klaris is where curiosity is practiced like a cherished hobby, inspired by the cheers of old friends.
Life's too short for cloudy ice. Cheers to Klaris!
Our Mission
Klaris is on a mission to elevate experiences at home, whether solo or in good company. We strive to foster creativity, collaboration, kindness and customer happiness. As a company, we believe our community is the foundation of our success.
The Journey
2020

Founded by Chase Haider in his basement with a passion for clear ice and drink making.

2021

Improvements and developements in the product took more than 7 design iterations and 20 prototypes.

2022

Let the manufacturing begin! Started taking reservations and perfecting the Klaris ice maker.

Today

We are excited to finally be taking orders and fulfilling sales. Cheers to Klaris!