Add a Layer of Luxury to Your Craft Drinks at Home with Clear Ice from Klaris
Shop Now
Add a Layer of Luxury to Your Craft Drinks with Clear Ice from Klaris
See What Our Customers Are Crafting
Steve R
@steve_rodia
"After many years of trying several gadgets, I finally found a solution to easily create crystal clear ice at home with Klaris. I think it's a home run!"
Veronica G
@verngully23
"Very happy with my purchase and you know I'll be posting 24/7 and I'll be sending friends your way"
Alex T
@thomasalex3
"As someone who loves hosting and cooking, Klaris has allowed me to elevate my at home bar to new levels"
Stu P
"Klaris cubes make a special occasion out of any occasion"
Paul P
"I am letting you know some real time reaction to your ice cubes. I freakin' love it. Your cube of clear ice made a positive difference in my evening."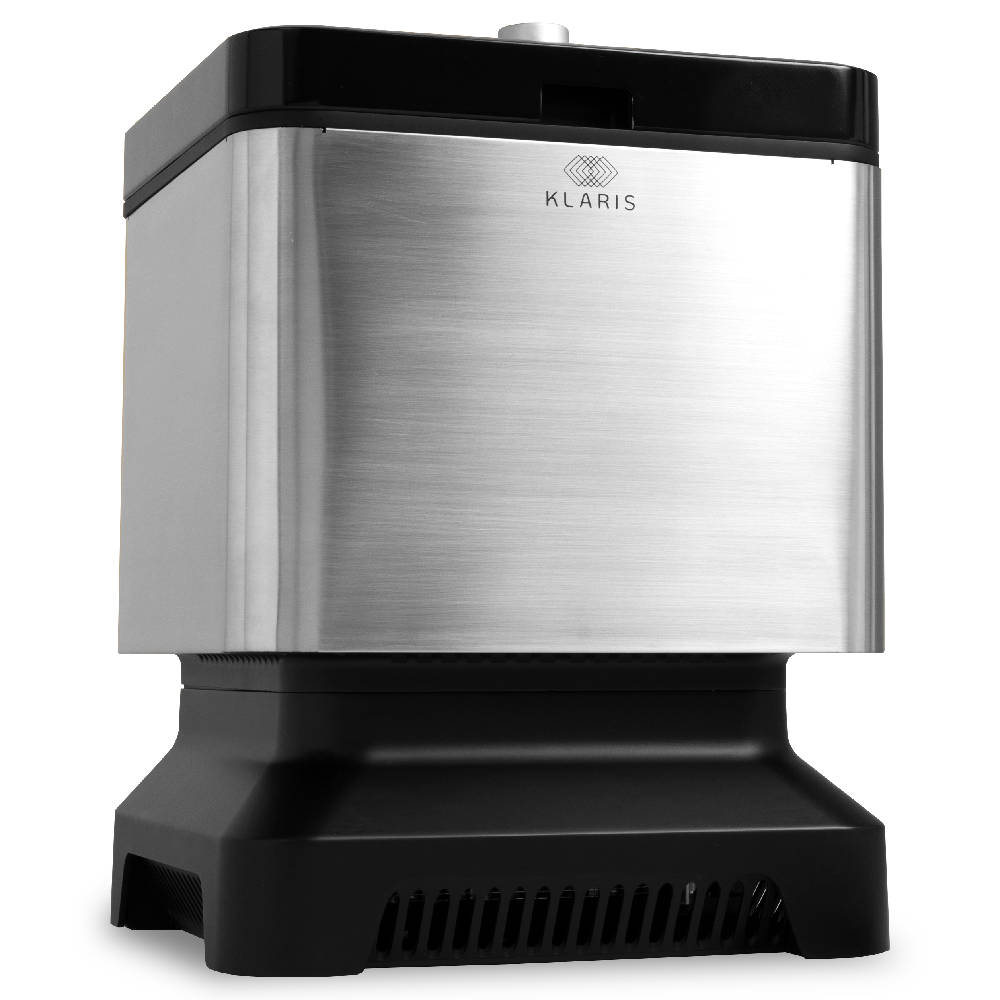 The Ultimate Ice Breaker
Whether you want to entertain friends or savor the sip yourself, Klaris enables you to recreate the cocktail lounge at home.
Klaris is a sleek, compact countertop device that makes 4, 2" clear ice cubes per cycle. Simple, beautiful, fast - That's the Klaris cube difference.
Shop Now
Craft Quality Cubes

Clear, pure, slow melting 2" cubes

Speed in a Small Package

2-3x faster than silicone molds

Easy to Use

Effortless set up, ice harvesting and clean up
Not Ready to Chill Quite Yet?
Stay up to date with the latest news and redeem your 10% off discount code